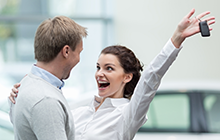 FREE
Car and Van Valuation
Cost New
Dealership
Good Condition
Average Condition
Poor Condition
Part Exchange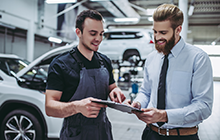 FREE
Complete MOT History
Valid MOT
Date MOT Expires
MOT Test Date
MOT Test Result
Odometer Reading
MOT Test Number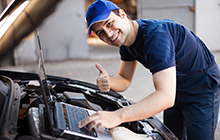 £2.99
Car and Van Check
Written Off Check
Stolen Check
Scrapped Check
Import/Export
Numberplate
# Previous Owners
---
SIGN IN
Please sign in or register
---
Car valuation in the UK is an important process that involves determining the current market value of a car. This is necessary for a variety of reasons, including selling a car, buying a car, or for insurance purposes. The valuation of a car can also help you determine the appropriate price to pay or ask for a used car.
There are various methods used to value a car in the UK, and the most popular ones are:
Online car valuation tools such as carvalue.io App for both iOS and Android provide an estimated value for your car based on its make, model, year, mileage, and condition.
Dealer valuation: Car dealerships use our valuations for cars. They take into account the make, model, year, mileage, and condition of the car, and provide an estimated value based on current market trends. Dealerships may offer you a part-exchange deal if you are buying a new car from them.
Private valuation: A private valuation is a more accurate way of valuing your car. You can use our Car value App to get a detailed report on its condition and market value. This option is ideal if you are selling your car privately, or if you want to know the true value of your car before selling or buying it.
Auction valuation: If you plan to sell your car at an auction, you can get an estimated value by using our Car value app. You can use online auction websites like eBay to sell your car.
The value of a car can be affected by various factors, including:
Age: The older the car, the lower its value is likely to be.
Mileage: The higher the mileage, the lower the value of the car is likely to be.
Condition: A well-maintained car with no damage or faults will have a higher value than a car that has been poorly maintained.
Service history: A car with a full service history and regular maintenance will have a higher value than a car with no history or irregular maintenance.
Make and model: The make and model of the car can also affect its value. Luxury cars and sports cars generally have a higher value than regular cars.
Market demand: The demand for the car in the market can also affect its value. If a particular make and model of car is popular in the market, its value is likely to be higher.

Conclusion

Carvalue.io is an essential process that helps you determine the current market value of your car. Whether you are selling or buying a car, knowing its true value can help you negotiate a fair price. It is important to consider various factors that affect the value of a car, including its age, mileage, condition, service history, make and model, and market demand. By taking these factors into account, you can get an accurate valuation for your car and make informed decisions.